I hold an ITEC Diploma in Reflexology and I am a full member of the Complementary Therapists Association who ensure I have regular training refreshers each year to give you complete peace of mind.
When you visit Sole n Soul you will have a treatment tailored specifically to you. On your first visit I will need to fill in some paperwork by having a relaxed chat to ensure you have no current medical conditions which Reflexology may aggravate.
I will then take you through what to expect throughout the treatment and explain a little about what I will be doing to ensure you feel completely at ease.
Once this is done you can lay back, relax and enjoy your 'me' time. If you haven't seen already please have a look at the 'Kind Words' page on this website so you know what to expect from your visit to Sole n Soul.
Should you prefer a home visit for your Reflexology session this can be arranged so just give me a call with your requirements.
PRICING
Book 5 sessions and receive the 6th FREE on all treatments.
One hour Reflexology including FREE consultation (please allow an hour and a half on your first visit) – £35
Within this treatment you will receive a tailored treatment to you, this will mean I will concentrate on specific areas that you may want and that your body needs.
One hour Fertility Reflexology including FREE consultation (please allow an hour and a half for your first visit) – £35
Reflexology is great for your overall health and wellbeing so it makes sense that it would help you on your journey to parenthood. This treatment is to aid you with becoming pregnant along with all other positive lifestyle choices. Couples are most welcome although treatments will take place independently.
Half an Hour (only available to clients who have visited before) – £20
Pamper Evenings – if you have a special event or just simply a group of you would like a pamper evening I would be more than happy to come and do some mini Refelxology sessions for you and your guests. This booking will require a minimum of 5 people, please contact me with your requirements POA
Corporate Visits – Please contact me if you are interested in holding a corporate event within your workplace. I am happy to visit your place of work to give your employees a complete 'de stress' from their working week, thus ensuring they are working at their optimum level for you POA
Bookings can be made via email or telephone, please be aware if you need to cancel I will need notification of this 24 hours in advance or the full amount will be payable.
Oh and don't forget on all treatments if you book 5 sessions you will receive a 6th FREE so well worth booking up in advance.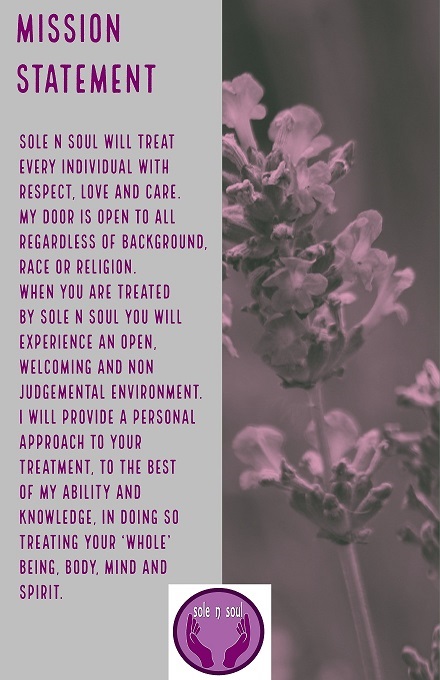 'Firstly, Melanie invited me to her wonderful out building which had a very soothing and relaxing ambience with soft lighting, music and warm blankets. She asked me essential questions which I felt comfortable answering. The treatment was wonderful. I had been experiencing a bad chest infection and Melanie could easily detect this and worked on those points.' 'I found the whole experience, above anything else, very relaxing and therapeutic. I came away feeling relaxed and aware of areas of my body to perhaps keep an eye on with a view to looking after myself.' I can not wait for my next session with Melanie.'
'I had an awareness of Refelxology as a therapy but had never experienced it. Melanie treats you in her garden retreat which makes for a relaxing ambience. Melanie talked me through what she identified from working on my feet and gave me a hand sheet so I could continue treatment at home, if I so wished. Melanie always ensured I was warm, comfortable and hydrated. I found this a very relaxing treatment and I always slept well afterwards.'
'Having only had Reflexology once before, I was interested to see what a course of treatments woul be like. I thoroughly enjoyed my sessions and learnt that it is not just a 'foot rub'. To feel the correlation between foot and body was totally eye opening and intriguing. My visits were always warm, welcoming and professional. The treatment cabin is a great little haven of tranquility. I was very relaxed and wouldn't hesitate in returning or recommending.'
allrightsreserved@solensoul